About Us
Get to know our quality care providers
Providing quality service and care is at the heart of everything we do at Central Family Health Care. Currently, we have a team of 22, including 5 doctors, 6 nurses, a paramedic, 4 reception staff, 2 administration staff, a HIP practitioner, health coach, dietician, counsellor, account support and practice manager.
Everyone in our team has a diverse range of complementary skills and an abundance of relevant expertise to provide you and your family with the quality care you deserve.
Our doctors have individual specialisations and medical knowledge in a range of different areas. The nursing team assist the doctors and run our vaccination programmes, blood tests and routine screenings, and our receptionists will ensure a friendly greeting and upmost care when you visit our practise or contact us by phone.
Central Family Health Care is part of Comprehensive Care PHO and have created the Community Health Partnership Trust with 3 other practices in Whangarei. The trust's business operations manager is Reema Jansen.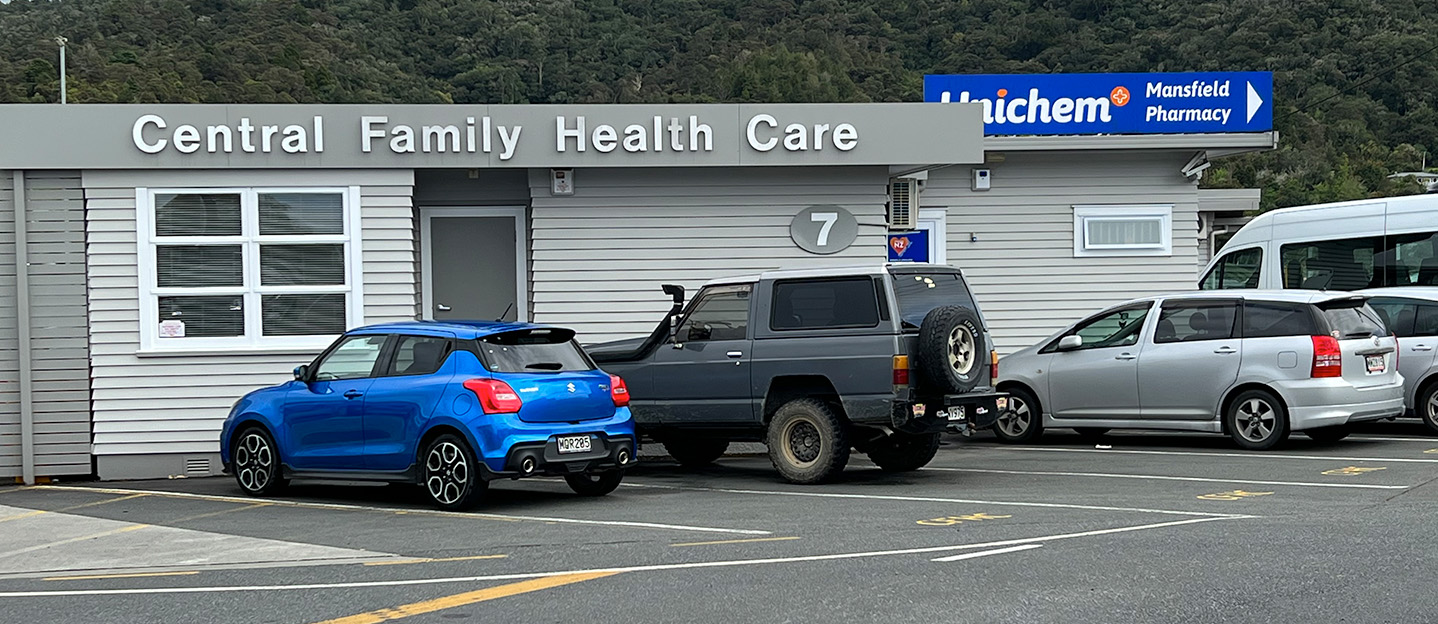 Meet the Team and see our availability
Partners
Availability
Dr Adrienne Henderson
MD FRNZCGP
Mon/Tues/Thur
Dr Tim Cunningham
MBChB Dip Obst FRNZCGP
Mon/Wed/Thur
Dr Kevin Miller
FRNZCGP
Mon/Tue/Thur/Fri
Dr Dirk Ziegert
FRNZCGP, PhD (Germany) Gen Surg Consultant (Germany postgrad.)
Mon/Wed/Fri
Dr Ian Birch
Mon/Tues/Weds/Fri (only accepting new enrolments)
Nurses
Availability
Margaret
Various days
Kerry
Various days
Deborah
Various days
Lani
Various days
Chloe
Various days
Josephine
Various days
| Reception | Availability |
| --- | --- |
| Katrina | Mon – Fri |
| Lanijane | Mon – Fri |
| Fallon | Tues – Thurs |
| Caitlin | Mon – Fri |
| Counsellor | Availability |
| --- | --- |
| David Cross | Thurs |
| Paramedic | Availability |
| --- | --- |
| Liz | Mon/Weds/Thurs |
| Health Coach | Availability |
| --- | --- |
| Angelique | Mon/Tues/Thurs |
| Dietician | Availability |
| --- | --- |
| Fiona | Tue |
| Practice Manager | Availability |
| --- | --- |
| Jessica | Mon-Fri |